Transform your bathroom into something spectacular! Over your lifetime, you will spend an accumulated one and a half years or more in the bathroom. As the most versatile room in your home—a space you use for necessity and relaxation—it should be a pleasant place to be.
The Easier Remodeling LLC team's specialty is turning any size bathroom into exactly what you envision when you think about your dream bathroom. Elegant, modern, or classic—we've had the pleasure of doing it all—and even combining styles for truly unique results!
If you're not quite sure about going through with a bathroom renovation, there are some points you may like to consider.
Updated bathrooms raise your home's resale value. When you invest in this project, you will get a return on investment equal to or better than what you put into it!
Even if you don't want a modern look, modern features are guaranteed to make you enjoy your bathroom more, even if you didn't expect to. Showerheads, faucets, and even toilets have come a long way.
Most older bathrooms don't have the best storage options. Find yourself always leaving things out on the counter? You could use an upgrade.
New features and designs are exciting. Making your bathroom more attractive and comfortable will make it more enjoyable, not to mention the envy of all your friends.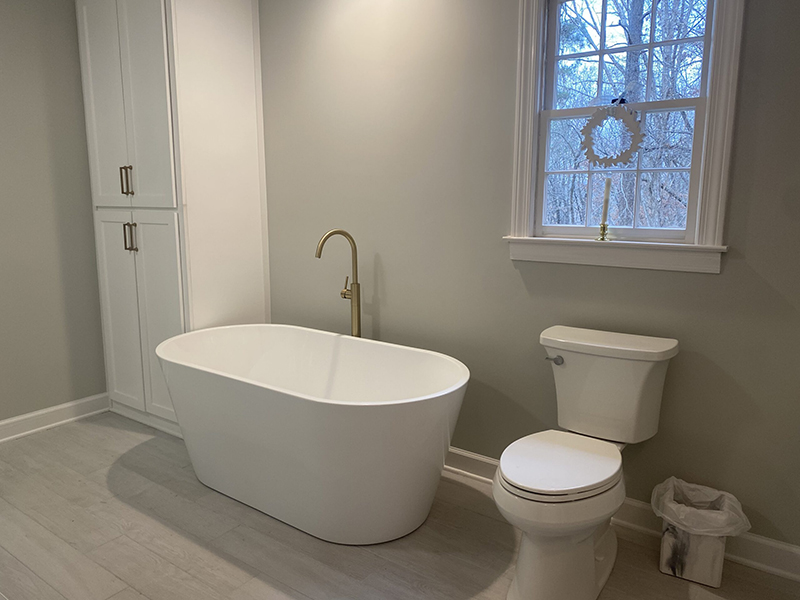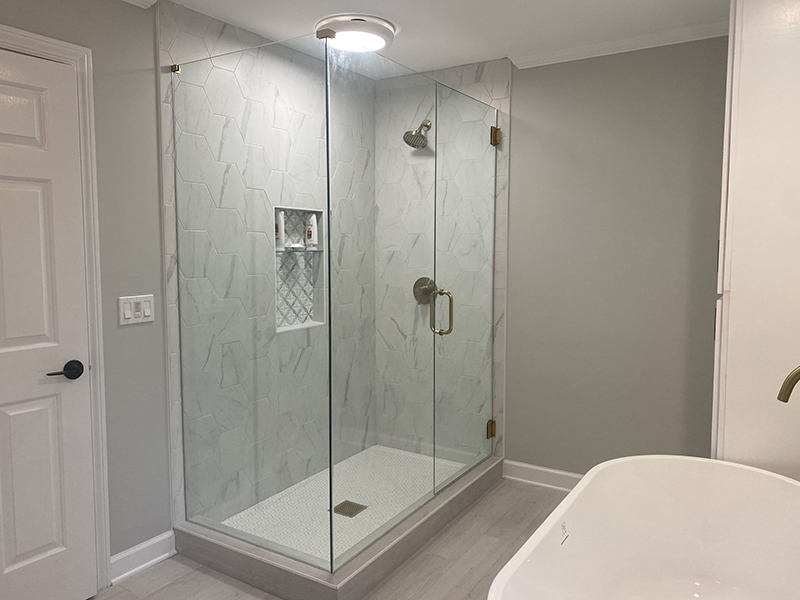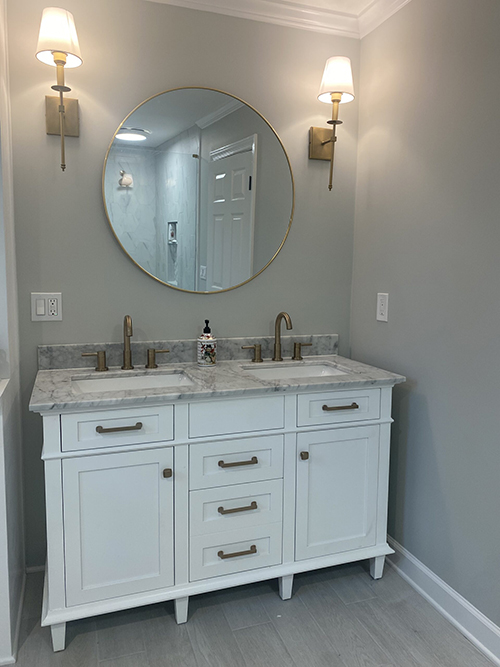 When going into a bathroom remodel, your imagination can start to run a little wild. Large or small space, big or small budget, there are many options available for any kind of bathroom to turn it into an amazing space!
For smaller budgets, consider:
For larger budgets, consider:
No matter where you're starting, we'll make sure where you end up is worth the work.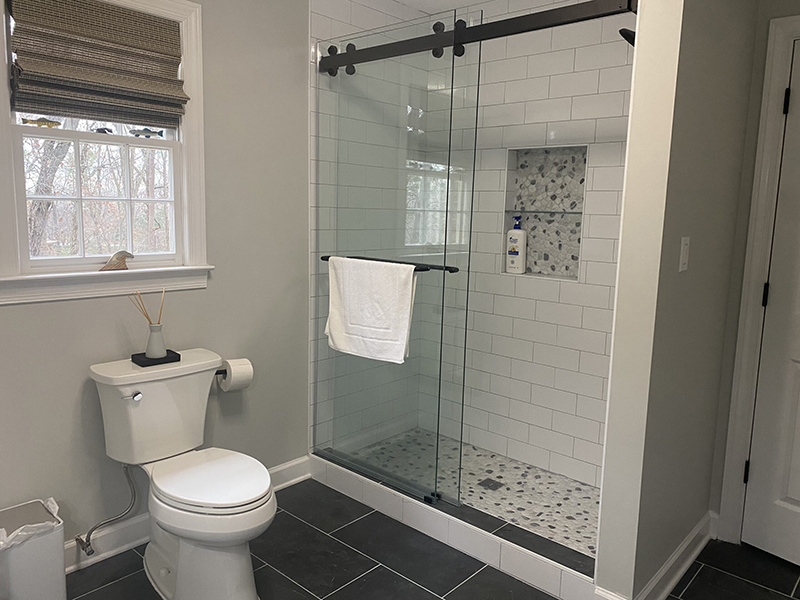 Before jumping into a bathroom renovation and before even contacting us, start by budgeting. There are plenty of great spots online to check out the different remodels you would like to make in your bathroom and their approximate costs.
Figure out how much you can spend, and what aspects of the renovation are most important to you. With a cost in mind, run free and get inspired!
If you're looking for bathroom remodeling experts, you've come to the right place! Easier Remodeling LLC is in the business of creating fantastic bathrooms even if room size is a limitation.
Give us a call or email us to start discussing your bathroom renovation. We'll set up a meeting in your home, and provide you with a detailed, free estimate!
Browse Our Previous Projects